Modern Education from the First Grade to the Abitur
Our private school in Berlin-Pankow is a state-approved comprehensive school with a upper secondary school and a bilingual track in German/English. Through our approach of project-oriented and self-organised learning as well as our focus on art and digital media, we promote the key skills for the 21st century and prepare our students for the challenges of the future.
New: We start our vocational secondary school for health and social care in school year 24/25.
Learn more ...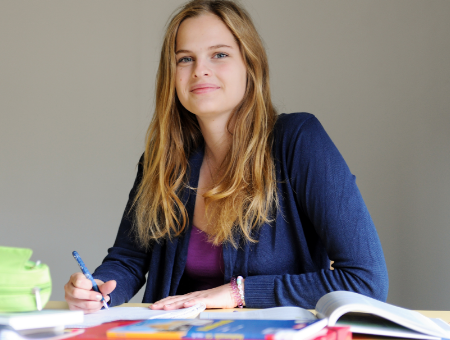 Vocational Secondary School
From school year 2024/25
Technical College Maturity in two years: At our vocational secondary school in the field of health and social work with a focus on social pedagogy, students can complete grade 12 with the Technical College Maturity (Fachhochschulreife) for higher education.
Come visit us
Erasmus+ at the Klax School