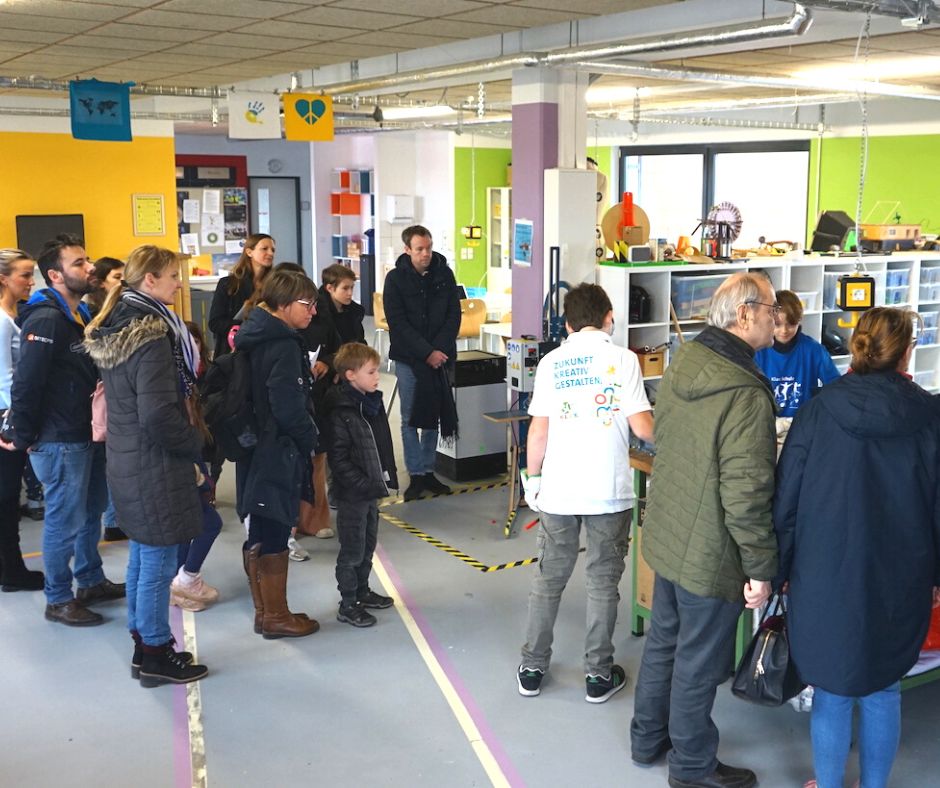 On Saturday 14 January 2023, the Klax School team once again welcomed many people interested in primary and secondary education to the Open Day. 225 visitors joined the numerous tours offered by students and active parents of the school community.
This allowed families to learn first-hand about our educational concept, the special features and everyday school life at Klax School. In the classrooms, teachers presented their subjects and showed examples at the learning counters. Participatory offers in the field of coding and maker, such as taking a photo in your own desired setting in front of the school's own green screen, were also popular an made the visit interactive. There was also a music program and numerous projects on display. Our wholefood caterer Löwenzahn took care of the physical well-being and gave a foretaste of the delicious and healthy food in our everyday school life.
The school would like to thank all the helpers who made this great open day possible!