Einschulung 2021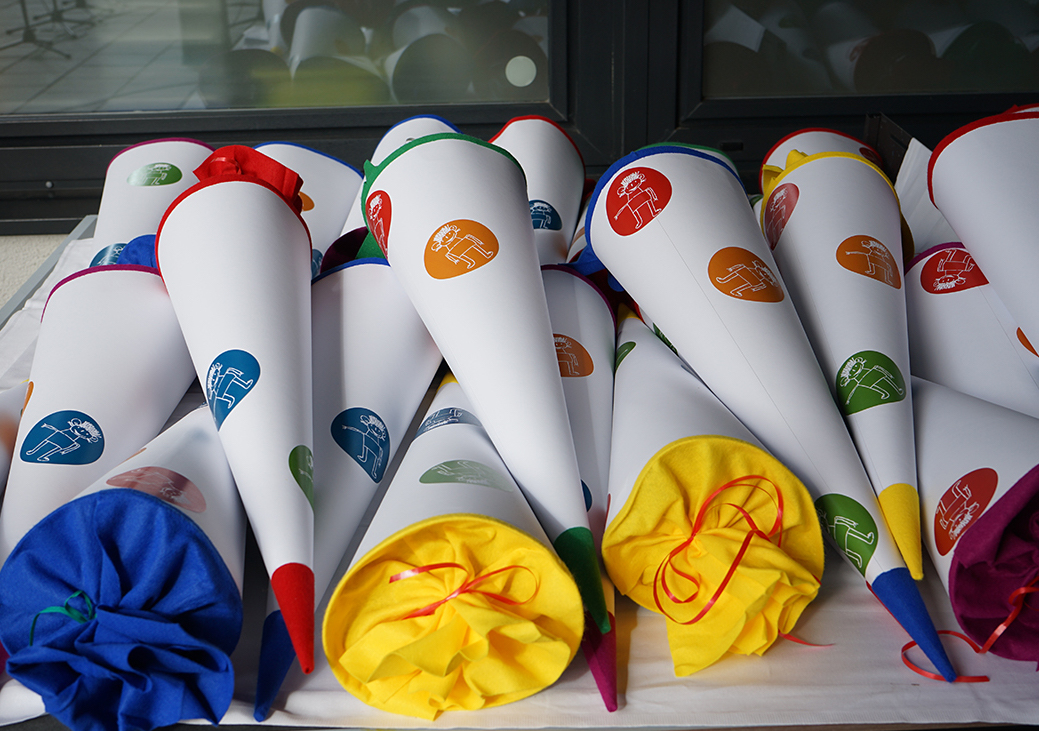 On Saturday, the enrolment of the new first graders took place in perfect weather. A total of 50 children (22 girls and 28 boys) were welcomed ceremoniously and to the applause of their parents and grandparents. After a speech by our deputy headmistress Saskia Valle, four older pupils told about their everyday life at Klax; two professional musicians provided the musical programme.
The first graders were delighted with a school cone and were allowed to have their first "lesson" in their reference room after the programme. Our organic caterer Löwenzahn took care of the physical well-being, spoiling the guests with burgers, potato wedges, a mushroom pan and salads. The dessert was ice cream, which everyone could choose themselves from the ice cream man. Not only the little guests were thrilled! We also took care of souvenir pictures: a photographer was available for family photos.
At the farewell, many parents thanked us for the wonderful celebration. Some took the opportunity to already ask for places next year - for their siblings.