Our Values Day 2021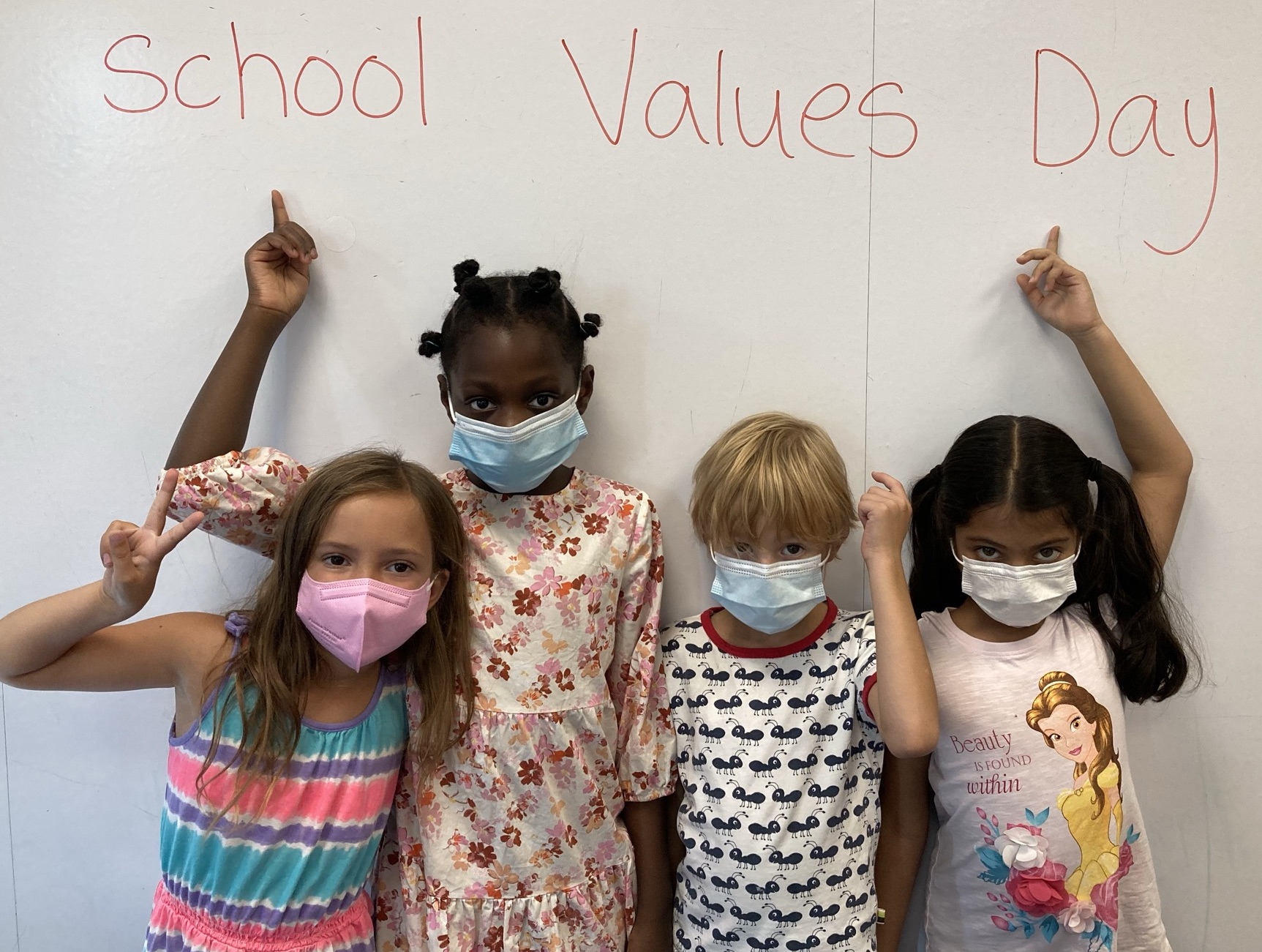 How do we want to live and work together at our school in the new school year? The classes took a whole morning to discuss terms such as "trust", "attention" and "respect" on the Values Day. In the afternoon, the class representatives presented the results in a large group and jointly defined four sentences that should apply to the entire school community in the school year 2021/22:
We respect and value each other. This is how we create a successful learning atmosphere.
We trust each other and thereby ensure a reliable and productive school community.
We act independently and thus create the basis for innovative learning.
We work together to promote sustainable thinking and action.
The Values Day is an integral part of the Encounter Week, which traditionally takes place in the first week of each new school year. Instead of lessons, it's time to get a taste of school again after a long break, play games, choose courses - and grow together as a community. A highlight of the meeting week is always the "competition day", in which the classes compete against each other and master tasks that they can only solve together.