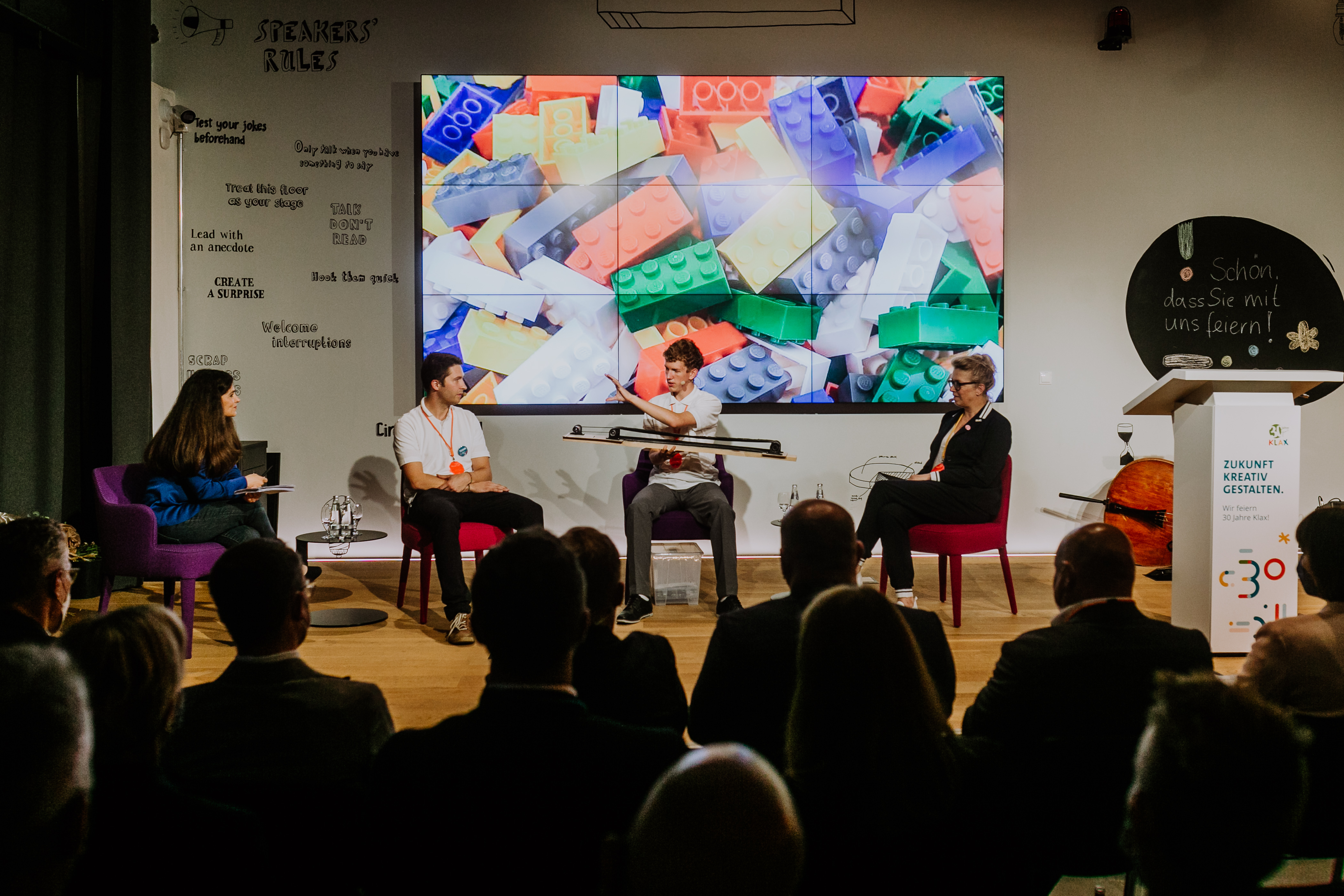 On 26th August, the big Klax anniversary party took place at the "Amplifier" in Berlin-Mitte. The celebration had actually been planned for the summer of 2020 but had to be postponed due to the pandemic.
Some of our students were also involved in the program. They had set up a small makerspace on a side stage and showed the interested audience how we work with 3D printers and plotters at school. Twelfth-grader Connor Molz, together with André Timm (teacher and head of the school's Makerspace), presented a joint project between students from the upper school and the preschool in a stage talk with moderator Sanaz Saleh-Ebrahimi and preschool head Susan Richter. The project involves constructing a machine that sorts Lego bricks by color.
Professor Dr. Stefan A. Jansen was invited to speak at the event. Among other things, he is the founding president of Zeppelin University in Friedrichshafen and director of the Center for Philanthropy and Civil Society at Karlshochschule Karlsruhe. A few days earlier, he had visited our school and exchanged ideas with some of the students about their ideas for the education system of the future. The children and young people distributed a handout with the results to the audience - and thus provided some food for thought.
In the front area of the "Amplifier", the film on the topic of "30 years of Klax", which Bruno (class 6) created last year using Lego figures and stop-motion technology, was shown on a monitor.
The guests were impressed by the creativity and commitment of the Klax students.