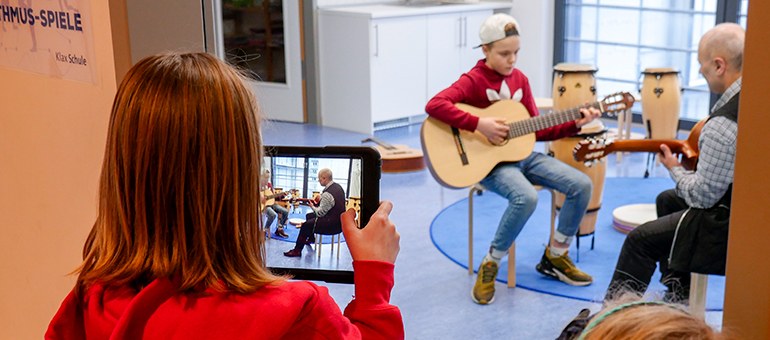 The Principles of our School Community
The Klax school sees itself as a social community in which pupils, teachers and parents interact and work together. In this sense, all events are organised and carried out together, common values for the school community are established, meals are eaten together and parents are integrated into the school community as educational partners.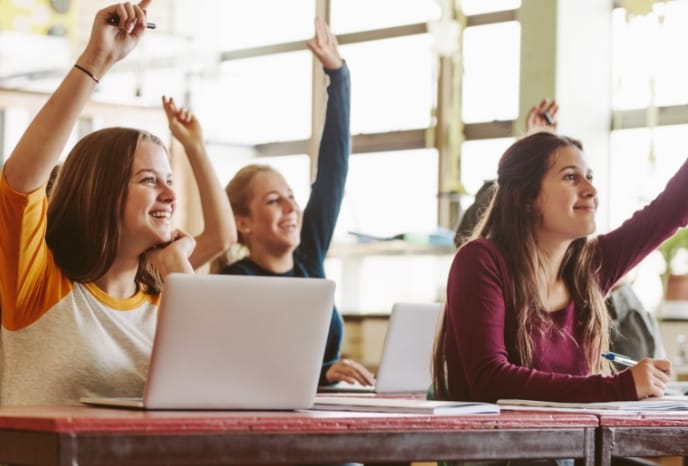 We assume a positive attitude
At our school we promote an atmosphere of social interaction and mutual consideration. Our students actively engage in the classroom and at events and help to shape the of the school.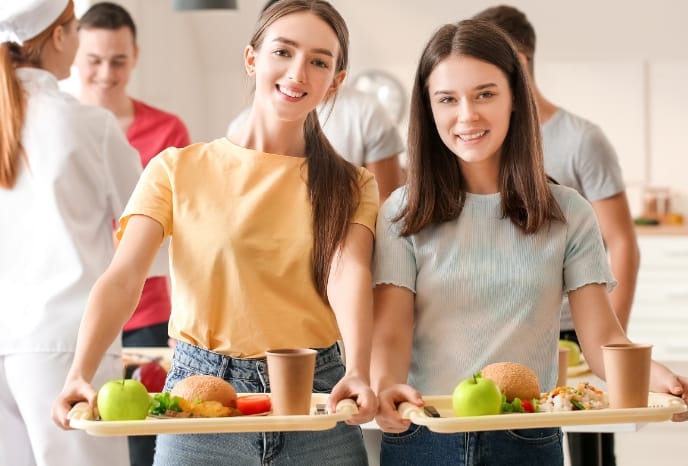 We expect active participation in school life
Our pupils participate not only in lessons but also at meals and events.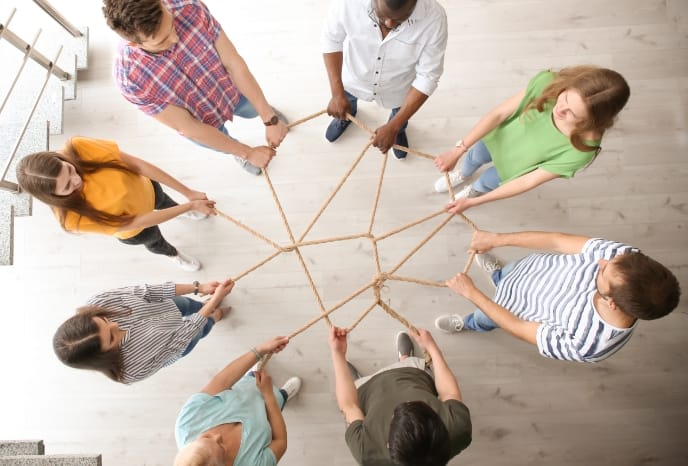 We take our exclusion rules seriously
Smoking, alcohol and intoxicants are prohibited at the school and in the surrounding area. We do not tolerate violence, theft, bullying or vandalism. Violation of these rules will result in immediate exclusion from the school community in conjunction with termination of the school contract without notice.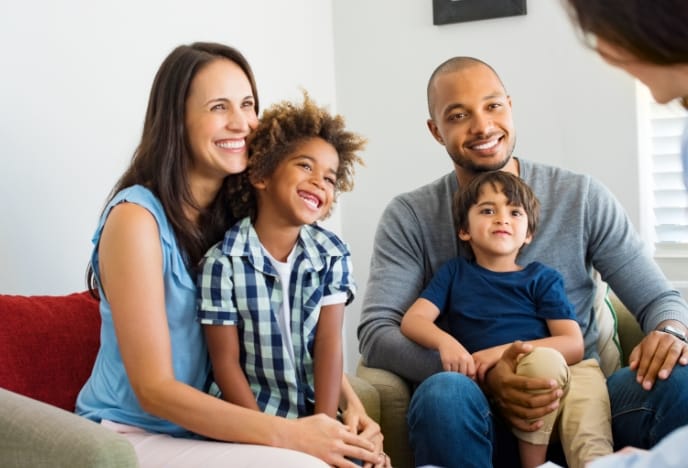 We have active and committed parents
Our parents work together with us on their children's learning success and celebrate their achievements and work. It is especially important to us that parents participate in events such as portfolio discussions, theatre performances, final events of project weeks and school events such as the summer festival.
Self-Organized, Creative, Digital and Project-Based
Klax's educational institutions pursue the approach of imparting competences that enable young people to learn in a self-organised and targeted manner and to master challenges. Our teachers see themselves as learning guides who help children and young people find their own way, rather than dampening their spirit of research and drive through frontal teaching and memorization.
In all class levels, we orient ourselves to the requirements of the Berlin Framework Curriculum and make sure that students prepare conscientiously for the nationwide final examinations. All graduations at Klax School are recognised by the Berlin Senate Administration for Education, Youth and Family and entitle graduates to take the next higher qualification nationwide.
A Day at Klax School
All class levels are linked by a similar daily routine. We give the students a lot of time to consolidate the social class structure and to grow together as a community. A school day with us is always framed by a Morning and a Closing Circle in which we discuss what is important to the group members. The classes eat three meals a day together with the Learning Guides.    
Classes at the Klax School are characterised by the alternation of instruction phases and phases of self-organised learning. The first phase usually takes place in the morning. New knowledge is imparted to the pupils and new tasks are formulated together. In the second phase they work self-organised at Learning Counters and work on the previously discussed tasks. The Learning Guides support them in this.
A school day with us is divided into three phases: In the morning there is time to gather new information and to give learning assignments. The middle of the day is practice time and in the afternoon lays the opportunity for active creativity.
Daily routine
Absorption
Arrival time with an informal exchange and personal conversations
We're getting in the mood for the day together.
Morning Circle
Formal gathering of the learning group
We talk about the past day and present new ideas.
Instruction Phase
Assign learning tasks and agree step plan
Present learning content and arouse interest
Arrange Learning Counters
Practice time
deepening practice in the learning studio and at the learning Counters
Cooperative learning, across subjects and ages
Creative Learning
Creative courses and offers
Discover interests and skills
A Variety of Whole Foods
We are convinced that a sensible diet strengthens well-being, academic performance and self-esteem of people even at school age. When creating the menus, we rely on versatile and delicious whole foods that are healthy and fun. Our school cafeteria provides fresh breakfasts, lunches and afternoon snacks every day. In addition, a selection of fresh fruit and vegetables is always available.
That's why we rely on the wholefood catering service from Löwenzahn for our school lunches. Löwenzahn has many years of experience in in preparing  wholesome, varied foods and is a competent partner for our school in all matters relating to food. Löwenzahn Dienstleistungs GmbH belongs to the Klax Group, and is committed to our common quality standards and goals. The Löwenzahn kitchen is certified annually with the organic quality label.