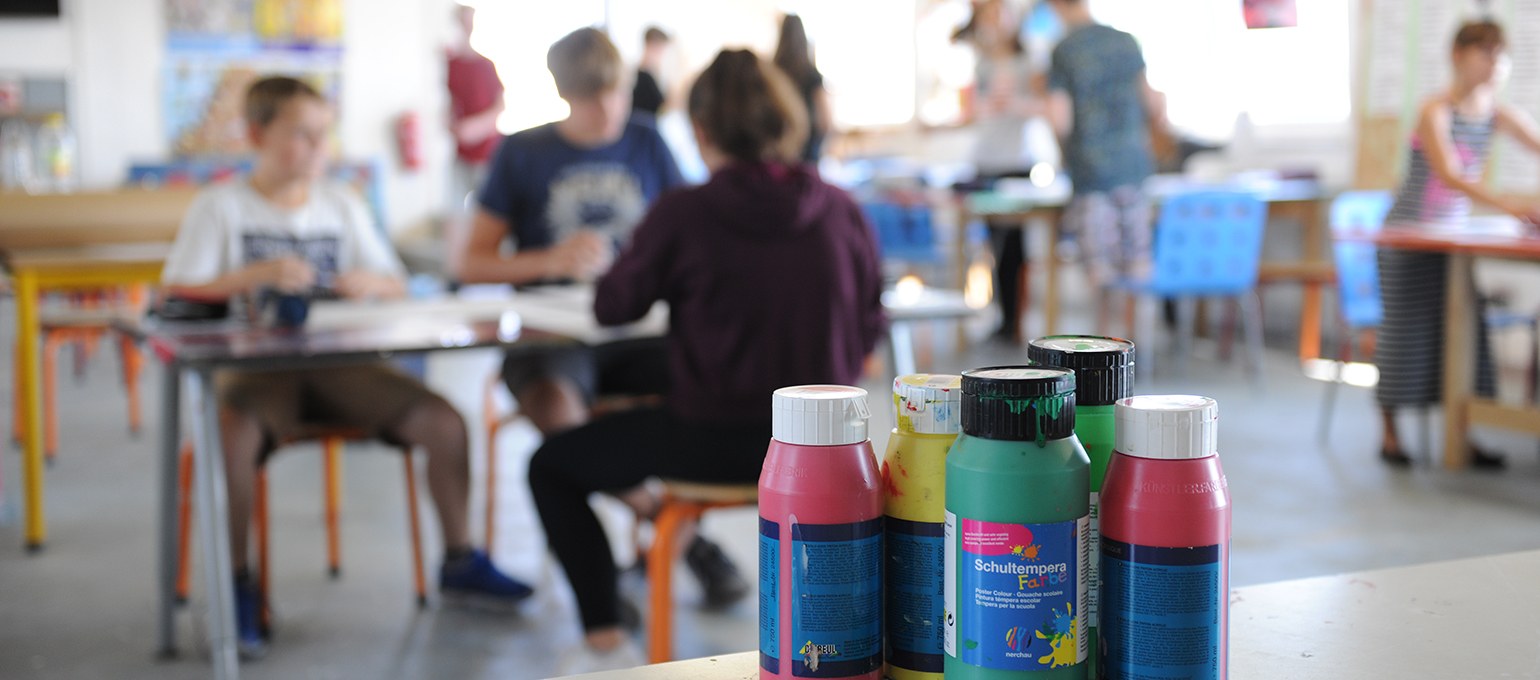 Learning at Klax
The focus of our work is on our students with their special talents and thirst for knowledge. We accompany them on their way to becoming responsible, socially competent and creative personalities. We use innovative learning methods that are always geared to the individual development and learning steps of the students. The foundation of our work is the Pedagogy of Klax.
Being a student at Klax means acquiring key competences for life in the knowledge society. Nobody can memorize our knowledge today. Therefore, the term "learning" takes on a new meaning: Whereas in the past it was about acquiring knowledge, today it is about acquiring skills.
Of course, social skills also belongs to these competences. We promote this not only in everyday school life, but also beyond that. For example, our pupils are involved for the All-Girls School Roschani in Afghanistan.
Last but not least, a balanced, nutritious diet ensures the healthy physical and mental development of adolescents. This is why all our students receive three healthy meals a day: breakfast, lunch and snack. School meals are provided by our in-house caterer. Löwenzahn relies on the power of fresh, wholesome mixed food and the genuine quality of organic products.
Klax Pedagogy at our School
We Learn in Projects
Projects are of great importance at the Klax School. The Project Weeks, which take place several times a year mean learning from a different perspective. The weeks are jointly designed and implemented by pupils and teachers in order to acquire new knowledge through practical action. This requires the creative power and ideas of each individual.
Our Staff
Our pedagogical specialists are trained specialist teachers, educators and social pedagogues. The school is international, professional and cosmopolitan. This attitude is noticeably reflected in everyday school life. Our teachers share their experiences and knowledge. In this way, our pupils grow up with an open eye for cultural diversity.
Teach Teams
At the Klax School teachers work together with educators in so-called "Teach-Teams". The teachers are present during the lessons and support the teachers in accompanying the learning processes of all pupils. In this way they can respond precisely to the different needs of the learners and there is more time available for individual support. Conflicts or other problems can also be solved more quickly in pairs.