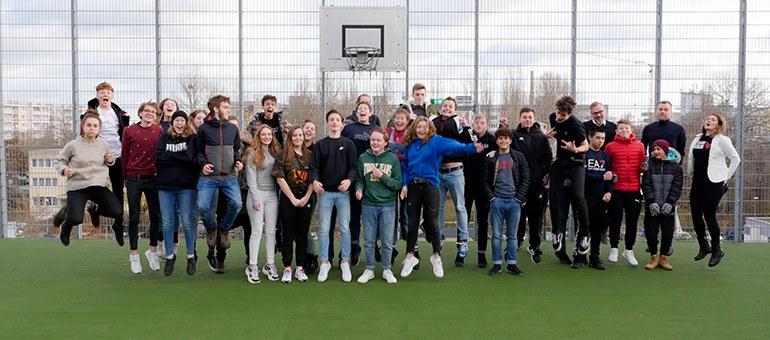 Future from a Youth Perspective
Project duration
Project duration
Projektpartner
Klax School (Germany)
Vathorst College (Netherlands)
Sands School (United Kingdom)
Västra Berga skola (Sweden)
Together with students from Vathorst College (NL), Sands School (GB) and Västra Berga Skola (SWE), students from Klax School are developing 20 podcasts on current events and future developments in regular project work. They discuss perspectives and solution ideas on topics such as "Active EU Citizenship", "European Awareness and Democracy" or "New Technologies - Digital Competences".
The Erasmus+ project " European Radio Podcast - We Shape our own Future" is a democracy-building project co-financed by the European Commission. It started in October 2019 and will end in November 2021. During this time, a podcast of 20 episodes will be produced, reflecting the future issues of young people from four different European perspectives.
Learning Together
The next two years will be a great adventure for the four participating partner schools Västra Berga Skola (Sweden), Vathorst College (Netherlands), Sands School (United Kingdom) and Klax School.
Local project groups consisting of pupils and mentors from each school were set up for this purpose. For all participants, working in the podcast medium, the transnational cooperation and democratic structure of the project, means a great challenge and opportunity for international cooperation and a joint learning process.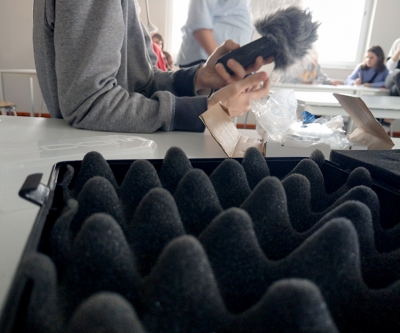 Talk to Each Other
In terms of content, the podcast will cover topics generated by the participants themselves. Students and teachers will therefore have to discuss, negotiate and allow opposing positions in order to make joint decisions about the content of the episodes. In this way, all participants will learn something about participation, their own role within a diverse project community, other school systems and cultures through the implementation and production of their ideas.
The joint learning process is documented on the EU learning platform eTwinning, where schools can showcase international projects and network with other schools.
"Europäischer Radiopodcast - Wir gestalten unsere Zukunft selbst" ist ein Erasmus+ Projekt und wird mit Mitteln der Europäischen Union verwirklicht.