Visit us!
Get to know us on one of our information evenings. We will show you the class rooms, present our educational concept and explain our project work. Self-organised learning, modern media education, and the perfect class sizes from primary school to graduation.
Program
03:30 pm – Doors open
04:00 pm – Introduction to the Klax school and its processes by the principal
04:30 pm – Guided tour led by students of the Klax school
From 04:30 pm – If interested, admission consultation or registration
We always come up with a varied supporting program for our information evenings. Our teachers are supported by our students and parents. Our dandelion caterer provides a tasty and healthy meal.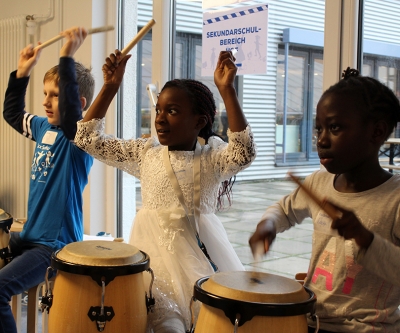 Upcoming events
Tuesday 14 January, 2019 –

Informative afternoon – Focus 7th Class

(04:00 pm to 05:00 pm)
Saturday 18 January, 2019 –

Informative afternoon

Saturday 28 March, 2019 –

Informative afternoon
We are looking forward to seeing you!